Probate Litigation Attorney in Newport Beach, California
Do You Need Assistance with Will & Trust Litigation?
Call a Dependable Probate Litigation Attorney in Newport Beach, California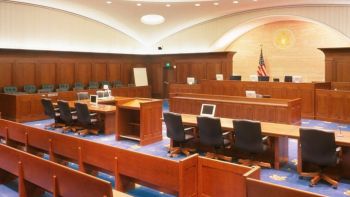 Probate Courts are responsible for resolving disputes over wills, trusts, powers of attorney, conservatorship, and guardianships. For example, an issue may arise about whether a person had the mental capacity to create or change a will or a trust and disinherit an heir, or there may be a claim that the person who created or changed a will or trust did so because there was undue influence by a family member, friend or third party. Alternatively, you may be a beneficiary of a trust or a will, and the trustee or personal representative is not acting in your best interests and you want to protect your right to receive the proceeds of a trust or estate. This type of claim is referred to as a breach of fiduciary duty. These are just a few examples. Many types of litigation are handled by the Probate Courts.
Conti Law Is Here to Help You Navigate the Probate Courts
Was a will or trust changed resulting in your disinheritance?

Is the trustee or personal representative acting against your interests or not taking care of estate property?

Was there undue influence that leads to a significant change in a trust or will?

Was a power of attorney changed and now you are no longer the agent?

Do you have a claim against a deceased person?
In many cases, the Probate Code gives you a limited amount of time to act. Delay can cause you to lose your rights.
Conti Law will litigate your will or trust case and take it to trial. We understand that you may not have the financial resources for a battle in the court system, which is why we take cases on a contingency fee basis. Call Conti Law in Newport Beach, California today to speak to a probate litigation attorney and set up a free initial consultation.